What Are Your Priorities?
We've covered a lot of ground when it comes to investing in ourselves.  We've defined success, identified personal assets, and discussed education and learning opportunities as a way to solidify our financial foundation.  Now it's time to take the next step, look at what's important to us, and decide where we want to be.
Did you know that "unless you think about, choose, say, and do what you really want, you risk getting stuck with circumstances you do not desire?"  So think for a moment about what do you really want?  What is important to you?   Why is it important?  Most importantly, what are you willing to do to get it?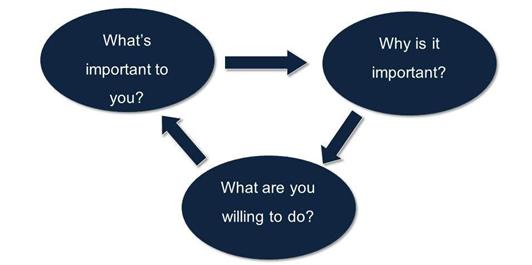 Once you narrow down a specific want in your life, look at it in more detail using the My Destination worksheet.  The worksheet helps you look at a where you want to be ('your destination' or goal), the roadblocks that may be in your way, and the detour you may have to take in order to reach it.  
Next up:  Setting Financial Goals
*Source:  Adapted from Skills for Taking Control of Your Life (Penn State Cooperative Extension)