Right on the Money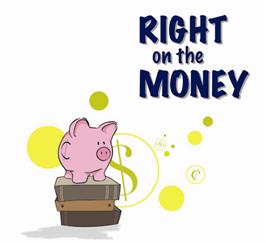 Looking for an innovative financial education program to reach families with young children?  Right on the Money: Talking Dollars and Sense with Parents and Kids is a four-session course that uses fun children's books to introduce children to key financial concepts.  It also provides parents with tools and information to reinforce their own financial knowledge as well as positively influence their children's future money management skills. 
This program requires a minimum of two adults to implement-one adult to facilitate the parents' lesson and one adult to lead the children's lessons.  Parents begin the session with their children during a "family time" after which children and parents move to separate rooms for fun, customized lessons.  Each session has a different theme tailored to parents and children.  Best of all, you do not need to be a financial expert to offer this program in your community.
Developed by the Penn State Cooperative Extension and Pennsylvania Office of Financial Education, the entire Right on the Money curriculum is downloadable below, in English and in Spanish, including planning and marketing the sessions, PowerPoint presentations, handouts, participant evaluations, certificates of completion and other resources.  
Program Guide (Introducción) (Guía del Program) (Índice de Materias)
Session 1
Session 2
Session 3
Session 4
Additional Resources

For additional information, contact Holly Chase at hchase@phfa.org.